Rahul Gandhi is the heir-apparent to the oldest political party of India and the face of a dynasty that ruled the country for over 40 years. (Photo: Reuters)
Two days ago, Bilawal Bhutto Zardari, scion of the legendary Bhuttos, celebrated his […]
The sheer barbarity of the attack on the Ismaili community in Pakistan's largest and one of the more misgoverned cities shocked the country. It is not the first time that such a sectarian attack has happened. During the past two years, more than a thousand people have been killed in targeted sectarian attacks. However, this was the largest attack on Ismailis. The head of the Ismaili community, Prince Karim Aga Khan, rightly termed the massacre of 43 men and women "a senseless act of violence against a peaceful community". It is ironic that the Pakistan movement owes its genesis to the contributions of Sir Sultan Muhammed Shah, Aga Khan III who was the founder, patron and the first president of the All-India Muslim League. In fact, the Quaid-e-Azam was born into an Ismaili household. Today's Pakistan is clearly an unsafe place for this community.
The National Action Plan (NAP) against terrorism has been under implementation since December. Evidently, it is going nowhere. In January, dozens of worshippers were killed in an imambargah located inShikarpur, Sindh. There have been several other incidents of sectarian killings and now the Karachi carnage comes as a rude reminder that perhaps, the strategy to fight terrorism is flawed or is just another un-implementable document.
While military action to eliminate hideouts of the Tehreek-e-Taliban Pakistan (TTP) may be a good short-term measure, Pakistan cannot curb the menace of extremism and terrorism without working towards an ideological reorientation. In March, the government reneged on two vital commitments: regulation of religious seminaries and dismantling of proscribed terrorist groups. In fact, such is the power of these militias that they have been openly holding rallies despite the announcement by Prime Minister Nawaz Sharif while launching the NAP that "no armed organisation will be allowed to operate".
Chinese influence in South and Central Asia is set to expand through the much-hyped China-Pakistan Economic Corridor just as the United States draws down its presence in the region. The proposed corridor, which plans to connect Kashgar in Western China to Gwadar Port in Pakistan's Balochistan province through a network of rail, road and energy infrastructure, has become the subject of intense domestic wrangling in Pakistan. Leaders from Kyber-Pakhtunkhwa (KP) and Balochistan, two under-developed provinces, are accusing the federal government, which draws support primarily from Pakistan's most populated province, Punjab, of modifying the original route away from the two less developed provinces. The government, which recently approved the route, maintains that it only intends to use existing rail and road networks in Sindh and Punjab until new rail and road infrastructure is built in the less-developed regions. Although it appears that the ongoing dispute is a result of technical considerations raised by China, and for Pakistani authorities these are informed by an underlying need to secure Chinese investment for the planned economic corridor, which would also stabilize Pakistan's fragile economy. Underdevelopment and ongoing insurgencies in KP and Balochistan increase the cost of constructing new infrastructure, while Chinese and Pakistani governments want to operationalize the corridor as soon as possible. Economic and geopolitical concerns in both countries inform their collective haste. This project will consolidate the growing Chinese power in the region, thereby posing a formidable challenge to Western influence. […]
As if the ongoing political crisis was not enough, we are in the middle of a natural disaster, once again. As before, the state appears to be woefully unprepared. More than 23 districts in Punjab, 10 in Azad Jammu and Kashmir and five in Gilgit-Baltistan have been affected by the September rains killing more than 270 and affecting 2.4 million people. The federal government says that nearly 45,000 houses have been damaged and 1,544,653 acres of irrigated lands have been inundated thereby impacting livelihoods.
Taken by surprise, the federal and provincial governments are running around undertaking rescue work with plenty of photo-op sessions. The Pakistan Army remains the most resourceful arm of the government and has rescued thousands of stranded people. Once again, the detractors of democratic governance — many of whom are assembled on the streets of Islamabad — view this calamity as another sign of failed 'fake democracy'.
If media reports are true then the current government, despite briefings, did not accord disaster risk reduction the priority it needed. If anything, the disturbing scenes of a submerged Lahore made a mockery of the Metro Bus glory that was achieved only a year ago. Without a local government, proper drainage and early warning systems, Lahore's development meant nothing for all those who suffered in the rains. […]
By Raza Rumi, Special for CNN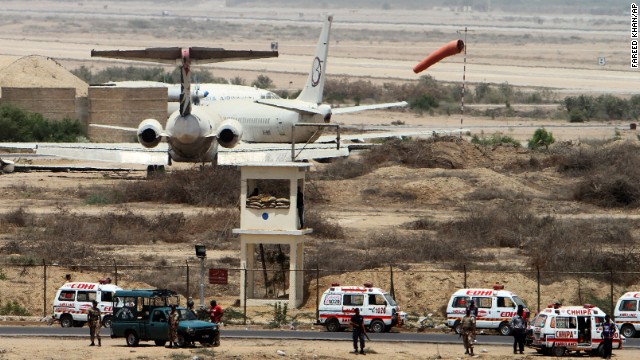 […]
Raza Rumi
Raza Rumi was fascinated by artist Aasim Akhtar's unique curation of Pakistani textile heritage at the Rawalpindi NCA – Click here to see more:
Cotton dyed in natural colours with elaborate silver work. South Punjab
A recent exhibition in Rawalpindi showcased the rich variety of traditional textiles – lovingly weaved tales – from the various corners of Pakistan. Aptly titled, 'Vanishing Worlds, Enduring Threads', it presented a wide collection of textiles collected by artist and writer Aasim Akhtar. The threads, which Aasim had labeled as enduring, are disappearing fast, overtaken by mechanization, changing aesthetics and economic patterns. The exhibition was curated at the Potohar Art Gallery at the Rawalpindi Campus of the National College of Arts (NCA).
I was lucky to have the collector-curator walk me through the pieces on display, my instant reaction to which was how could anyone collect such a large variety and then keep it safely. One has to be as dedicated, eccentric and involved as Aasim to have picked up the best from villages, goths and remote corners of the country and create a formidable ensemble after two decades. From the better-known forms such as 'phulkari' to 'chunri,' the exhibition had some dying forms such as 'lungi' and animal trappings. […]
As a young student I obtained a tattered copy of 'Khushboo ki Shahadat' from an old bookstall in Lahore's Urdu bazaar. This was the mock glasnost era of General Zia-ul-Haq when he had allowed a handpicked legislature to function under his authoritarian control as Chief of Army Staff. In those days we grew up with polarized notions such as democracy cannot function in Pakistan and thus dictatorships were essential; or that Bhutto was the greatest leader Pakistan had but he asked for his death at the hands of a tainted judiciary. Thus Bhutto was a mythical figure hated by Zia's cronies, of which there was no shortage in that era, and loved by his "ignorant, treasonous, and misled supporters".
So you can imagine that picking up a collection of poems regarding the death and martyrdom of Zulfiqar Ali Bhutto was not an easy feat for a confused middle class teenager. As I brought the book home and started to read the poems, my first impression was that of the deep commitment and bond the poets were sharing with their readers for a fallen hero who was not even accorded a decent burial in his village somewhere in the Sindh province. Of course this was also the province that resisted Zia valiantly and bitterly and continues to challenge his hypernationalism, which ironically was popularized by Mr Bhutto during his turbulent career.
My copy of the collection is still buried somewhere in the heaps of books that will not be read given how fast Pakistan is turning into an anti-knowledge and anti-culture land of zealots. But as they say, great literature rarely goes into oblivion; and so this volume of poems has been published several times under the three beleaguered PPP governments. More importantly, the celebrated academic and translator Alamgir Hashmi has edited a volume of translations and had it published as "Your Essence, Martyr; Pakistani Elegies". The extraordinary creative outburst at the time of Bhutto's judicial murder in April 1979 appears and reappears; it is a wandering ghost of history. Bhutto's legacy, controversial for sowing the seeds of contemporary Islamism and jingoistic nationalism, as well as his stellar refusal to bow down before the military dictator, lives on. […]