By Raza Rumi, Special for CNN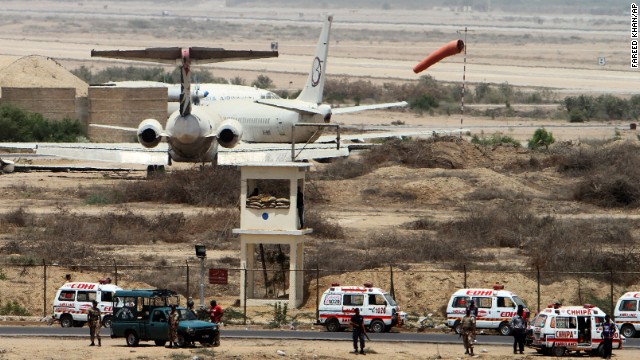 […]
The Pakistani Taliban has claimed responsibility for the attack on Karachi airport, that's killed at least 28 people, including the ten suicide terrorists.
The militant group says the attack was in revenge for the killing of their leader Hakimullah Mehsud, who died in a US drone strike last year.
The United States has offered to help Pakistan in investigations, but it's not clear if the offer will be taken up.
So what has led to this huge security lapse in Pakistan's biggest and most violent city?
Presenter: Sen Lam
Speaker: Raza Rumi, Pakistani journalist, columnist, blogger and consulting editor for the Friday Times
RUMI: Karachi is Pakistan's largest urban centre, where the writ of the state has been withering over time. And you have, as a result, nearly one-third of the city functioning as a stateless zone where private militias, extremist organisations rule the roost and control affairs. So in such a situation, it is easy for sleeper cells or other terrorist networks to breed and exist. And this is what's happened, that they perhaps were there for some time and had local intelligence, and they managed to breach the security of an otherwise well guarded airport.