Pearapong Khireewong is an extremely talented artist who hails from Southern Thailand and has captured the pathos of the bullets that were sprayed on the local populationand later the peace offensive by the now deposed Prime Minister Thaksin.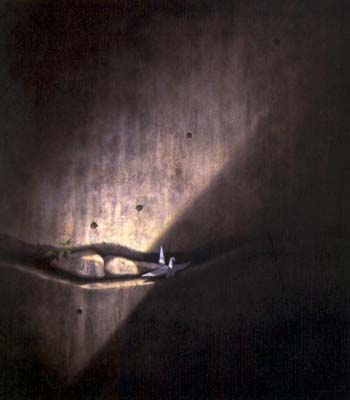 I was stunned by the light and statements that this canvas made. The painting above is entitled: The Bullet Holes in Narathiwat (Acrylic on canvas , 130 x 150 cm).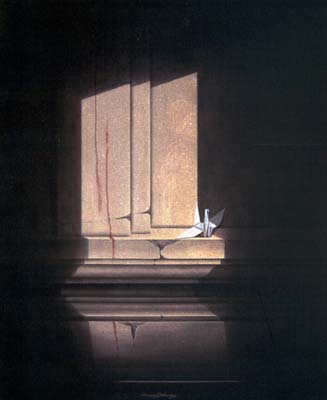 Another stunning work is entitled: Monument of the Selfless Heroes (Acrylic on canvas , 120 x 150 cm). Here the light conveys hope and the tidings of the renewal. The paper birds were used to calm the restive provinces. This news-item provides more detail:
"Military aircraft gently bombed southern Thailand with 100 million paper birds Sunday in a gesture intended to promote peace in mainly Muslim provinces where more than 500 people have died this year in attacks by separatist militants and countermeasures by security forces."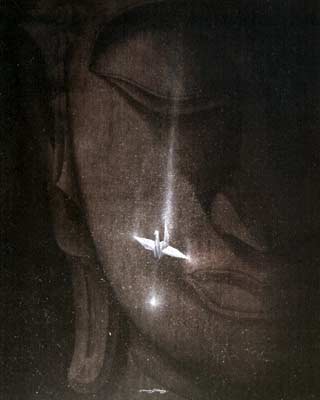 Across Asia, experiments in art are surprising the conventional critics as the new genre[s] and mediums are truly reflective of a region coming of age.
Images courtesy this site.